Independence Day Special Dinner Programme
Date : 14th August
Time : 5:00 PM - 8:00PM
Vessel : M.V MATSAKANYA
Live Arati darshan in Ramkrishnapur Ghat and Live Band for entertainment.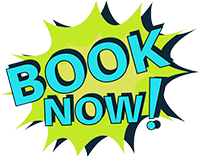 For booking please call : 9883933033
** Cancellation Policy : No refunds on confirm bookings. Vessel sailing date may be withdrawn at any time due to Govt. requirement or emergencies beyond the control of the ¨Company¨ with or without prior notice. In that case full advance money will be refunded by the ¨Company¨ without any compensation to the ¨User¨. Carrier may for any reason at any time and without prior notice, cancel (if not filled atleast upto 6 passenger), postpone or deviate from any scheduled sailing or any activity on or off the Vessel, or substitute another vessel.