IMMERSION CRUISE
Date : October 15, 2021
Occassion : Showing immersion of the Goddess Ma Durga.
Immersion : Showing at Babughat, Gwalior Ghat, Ramkrishnapur Ghat and Shibpur Ghat (vessel will be stopping at these ghats).
Name of the Vessel : M V Paramhamsa.
Time : 06:00PM to 10:00PM
Entertainment : Live Entertainment (Gaudiya Nritya performance by renowned artiste and performer Mahua Mukherjee).
Enjoy Bar Services on-board with on-spot payment (Cash/Card).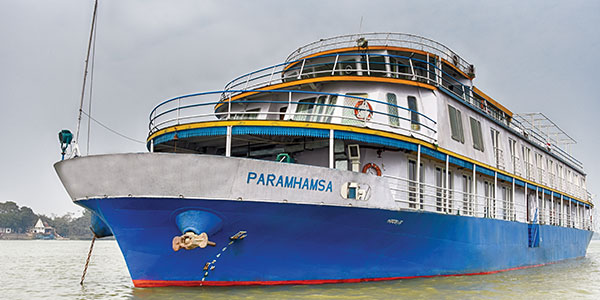 For booking please call : 9883933033
** Cancellation Policy : No refunds on confirm bookings.