IMMERSION CRUISE
Date : 26.10.2020
Occassion : Showing immersion of the Goddess Ma Durga
Route : Cruising in between both the bridges (Howrah and 2nd Hooghly Bridge)
Immersion : Showing at Babughat, Gwalior Ghat, Ramkrishnapur Ghat and Shibpur Ghat (vessel will be stopping at these ghats)
Name of the Vessel : M V Paramhamsa
Support Vessel : M V Millennium will be used as support vessel for transfer service on hourly basis.
Embarkation Jetty : Millennium Park, Vivada Cruises Jetty
Disembarkation Jetty : Millennium Park, vivada Cruises Jetty
Time : 6 pm to 10 pm
Entertainment : Recorded music & Dhaki.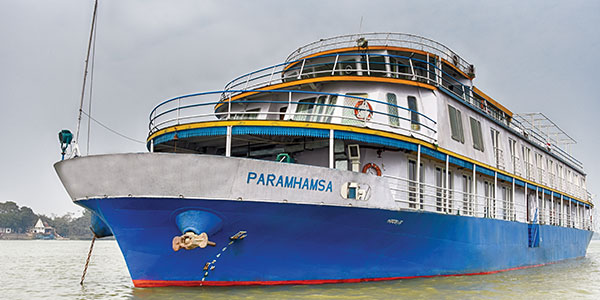 For booking please call : 9883933033
** Cancellation Policy : No refunds on confirm bookings.